Modern home inspection reports designed with YOU in mind!
We produce a detailed report on all systems of the home to make it easy for even the newest homeowners to understand their future home inside and out.
Before getting to the closing table, we want you to be confident in what might be the biggest purchase of your life.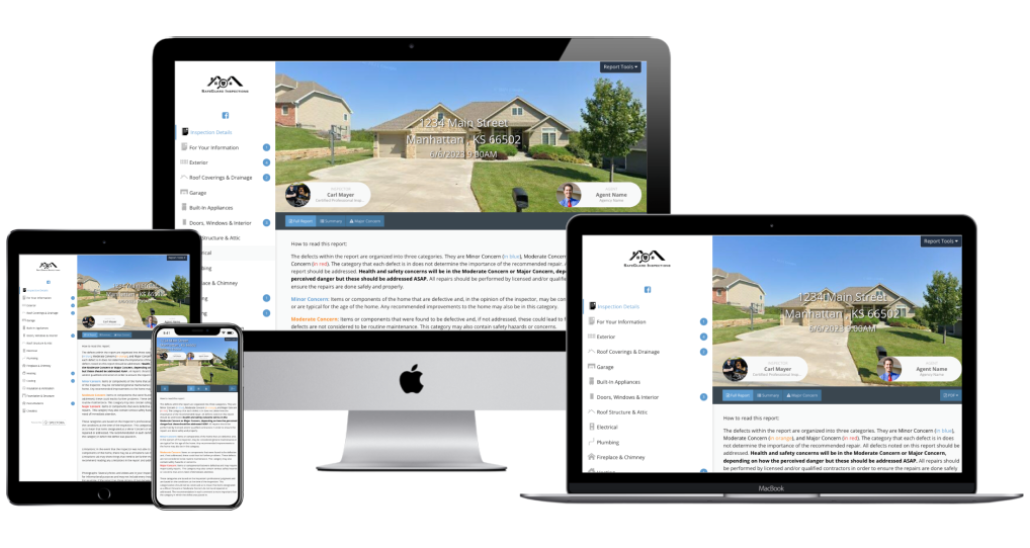 We integrate high-quality pictures and videos, so you can quickly see what's important.
We will go through the report and findings with you and your agent after the inspection.
Our modern reports can be viewed on your phone or tablet for easy access.
Introducing the Repair Request Builder
If you need to request repairs during the negotiation process, you can quickly select recommendations from our report to include in a custom report for the list agent.
You will get an HTML and PDF document that includes our comments and allows you to enter a requested credit amount and custom comments.
SafeGuard Your Investment
Partner with us for peace of mind and lasting confidence.